Cellulite Treatments with AccentXL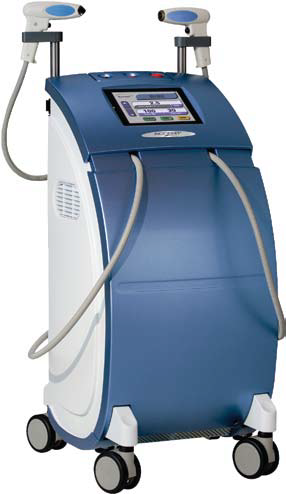 AccentXL body contouring is the perfect complement to a healthy lifestyle as this advanced technology addresses loose skin and unwanted cellulite areas on the body. Dual-layer RF (radio-frequency) is used to tighten and re-contour the skin by causing the collagen fibers to contract and multiply to improve the skins' contour, texture and shape. In addition, retained fluids are drained from tissue to reduce overall volume in problem areas.
Treatments with AccentXL are quick and do not require anesthesia or a prolonged recovery time. Patients can resume their normal activities immediately.
What is Cellulite?
Cellulite is the unsightly lumpy, dimpled skin appearance, also known as the 'cottage cheese' or 'orange peel' appearance. Cellulite consists of fat deposits that appear mainly on the hips, thighs and buttocks.
Cellulite is probably one of the most aesthetically troubling concerns of women – it is estimated 80% of women over the age of 20, regardless of their weight or size are affected by cellulite.
What causes Cellulite?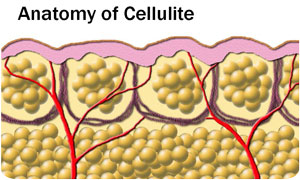 The skin's connective tissue surrounds fat cells, which are arranged in chambers. The margins of these chambers contain septae. Over time, the fat cells increase in size and number. This phenomenon together with accumulation of localized edema, push the skin's surface between the septae in an upward direction. This is what creates the lumpy and dimpled skin appearance, also known as the 'cottage cheese' appearance, associated with cellulite.