Help Keep Your Skin Looking Its Youthful Best
Clear + Brilliant® treatments can help prevent the visible signs of aging and address the overall effects that time and the environment can have on your skin.*
*Preventative treatment refers to prevention of worsening of fine lines or wrinkles due to aging or sun damage.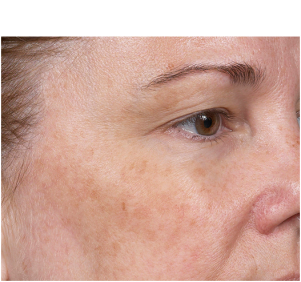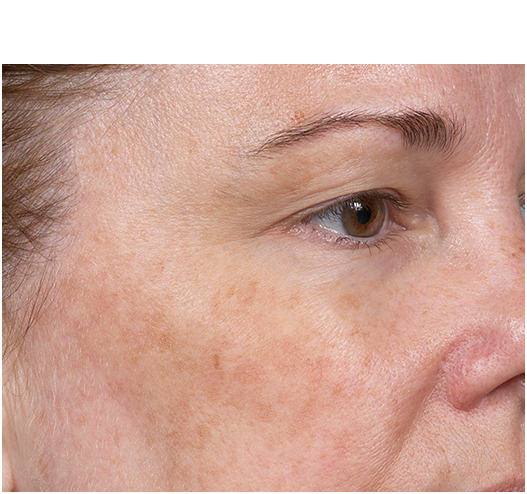 BEFORE CLEAR + BRILLIANT®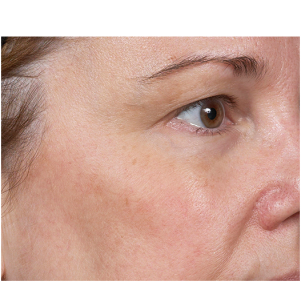 1 WEEK POST 6 TREATMENTS
WHAT TO EXPECT
Clear + Brilliant® is based on advanced technology, but getting Clear + Brilliant® treatments is simple.
A Typical Clear + Brilliant® Treatment:
Begins with a consultation to see if Clear + Brilliant® is right for you
Requires about 30 minutes for a complete session.
May involve application of topical numbing cream to your face prior to treatment in order to provide additional comfort.
Our skin care professional will gently guide the Clear + Brilliant® handpiece across the target area and actively treat your skin for approximately 15-20 minutes
Utilizes the patented Intelligent Optical Tracking® technology to ensure proper contact with your skin to deliver a uniform application to all treated areas
With Clear + Brilliant Perméa® treatments, the Perméa® handpiece may enhance the uptake of topical skincare treatments by increasing the skin's permeability. A refreshing biocellulose masque may also be applied for 10-15 minutes after treatment.
No Surgery or Injections
Clear + Brilliant® is non-invasive – no cutting, no needles.
Series of Treatments
A series of Clear + Brilliant® treatments can leave your skin feeling smoother, younger-looking and give you that "radiant glow."
Simple and Comfortable
Clear + Brilliant® treatments are quick and gentle.
Little to No Downtime
A fresh, youthful look without social downtime.
Noticeable Results
Routine treatments deliver noticeable results that keep others guessing your secret.
For more information visit the
Clear + Brilliant® Laser Treatment website.
Schedule Your Consultation Today
Please call our office at 707-455-8210 to schedule your complimentary consultation.